One question we often get from our Human Resource clients is how to ramp up their support for their employees' well-being. This is because a good workplace with attractive employee benefits and support can help attract and retain top talent who could bring value to the company.
Here, we list what you can do to support your employees' well-being:
Promote a Healthy Work-Life Balance
According to an article from Mercer, 85% of Singapore employees have experienced workplace-related burnout. You can promote a healthy work-life balance by offering flexible work arrangements and paid time-offs so that your staff members feel valued and appreciated for their work and presence.
Create a Supportive and Open Work Environment
It is important to create a safe environment where employees feel open to share and to seek help when needed. It will be counterproductive if employees are forced to produce work when they are not feeling mentally well. Also, it is important to foster open and honest communication, and actively seek feedback from employees on their experiences in the workplace so that they feel that they are part of the team.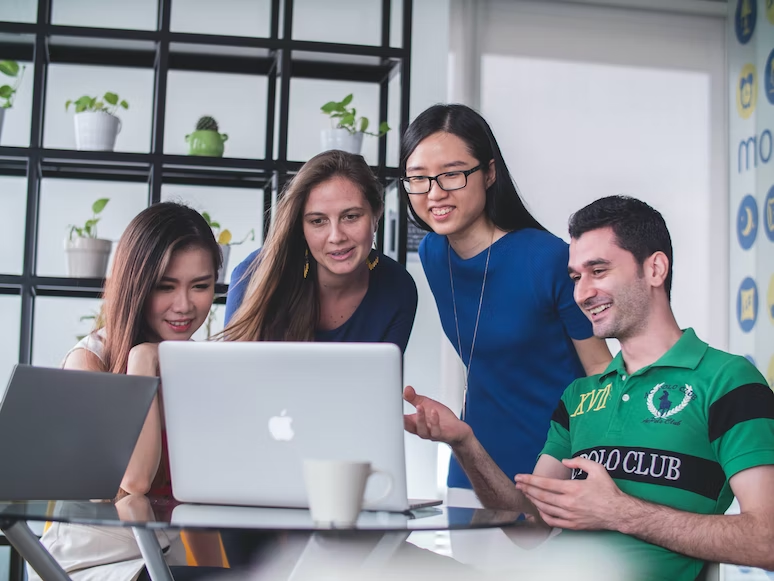 Provide Regular Training and Education for Managers
Topics such as unconscious bias, cultural sensitivity, microaggressions are good topics to educate managers and leaders so that they are able to manage employees mindfully and to improve their working relationships with their staff. When managers promote mental wellness and attend regular webinars, this inadvertently shows that they care enough to work on their own mental health awareness to be better leaders for their team members.
The following are some of our popular webinar topics selected by our corporate clients:
Mental Resilience and Growth Mindset by Johnny Ong
Psychological Safety by Martine Barclay
Imposter Syndrome by Martine Barclay
Managing Workplace Anxiety by Johnny Ong
Emotional First Aid Kit by Michael Chua
Check out our webinars here!
Engage an Employee Assistance Program (EAP) Provider
An EAP provider offers confidential counselling and support services to employees and their families. The purpose of an EAP is to help employees address personal and work-related problems that may be impacting their well-being or job performance. The specific services offered by an EAP provider can vary, but should include:
Confidential counselling: EAPs often provide access to professional counselling services for employees and their families, addressing a wide range of personal and work-related issues.
Stress management: EAPs may offer support and resources to help employees manage stress, such as mindfulness and relaxation techniques.
Work-life balance support: EAPs may provide resources and support to help employees balance the demands of work and personal life, such as referral services for child care or eldercare.
Crisis support: EAPs may offer crisis support services, such as counselling or referrals, for employees facing traumatic events or unexpected crises.
EAP packages can be personalised according to your company and employees' needs as different companies tend to have different organisational cultures and systems.
Please contact us at [email protected] to know more about what we are currently offering for our corporate clients. We are happy to come down in person to show you how you could integrate EAP within your workplace!