COVID-19 is taking a toll on mental wellness, but this startup wants to provide a Safe Space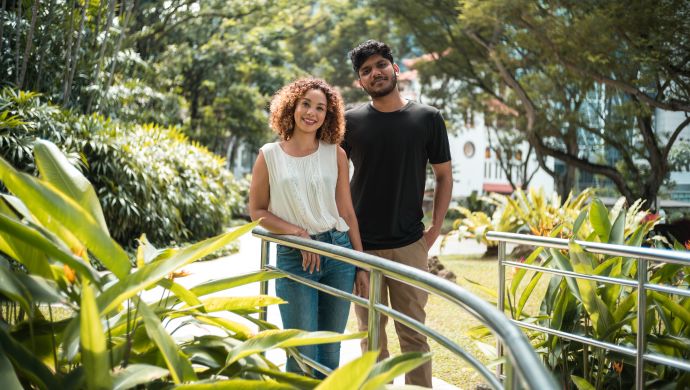 Mental wellness startup Safe Space introduced their video conferencing feature about the same time the circuit breaker measure was implemented in Singapore in April, as an effort to tackle the ongoing COVID-19 pandemic.
Like startups operating in other Southeast Asian countries during the global health crisis, the company is called to do their parts by providing pro bono mental wellness consultation services to frontline health workers.
This step is especially crucial as experts have warned against the rise of mental illness as the next pandemic, as an aftermath of the current global health crisis.
As a preventive education and tele-therapy platform for mental health, Safe Space noted a shift in their user base that coincides with the rise of the pandemic.
"There has been an unfortunate new flow of audience who needs someone to talk to," co-founder and CEO Antoinette Renee Patterson tells e27 in an interview.
Since the appearance of the first COVID-19 case in Singapore in January, Safe Space has seen a 64 per cent increase in user growth. While the platform's users are mostly female by the time of its launch in March 2019, at the moment there is almost a 50-50 balance in gender.
Also Read: Why Khailee Ng puts mental healthcare support as key to successful founders-investors relationship
The majority of its users are career-minded Millennials who are also concerned about the affordability of mental healthcare services.
"As a solution, we partner with insurance companies to ensure that users can continue with their care," Patterson says.
Running a startup in times of crisis
Marketing a product or service in times of crisis is a tricky matter. Companies have to balance between ensuring that their business stays afloat and being sensitive to the challenges faced by the customers.
On the other hand, startups need to ensure that there are no missed opportunities, as with the case with these major e-commerce platforms in Vietnam. But they also do not want to be seen as if they are milking these opportunities.
Prior to COVID-19, the startup was helped by word-of-mouth marketing as done by their families and friends. They also utilise social media platforms and events to advertise their service.
"We did a lot of workshops to bring the therapists together and educate the audiences," Patterson says.
But as their user base grows, Safe Space finds the need to start investing in paid advertising.
So, in their opinion, what are the keys to find that balance?
"We always put our clients and therapists first, so we try to write it in their perspectives … so that we can avoid being hard-sell," Patterson explains.
Also Read: Leaders, it's time to talk about mental health
Based on personal experience
The history of Safe Space began after co-founders Patterson and Navaneeth Sreekandan discovered the challenges that Singaporeans are facing in securing mental healthcare providers.
As professionals in the advertising industries, both of them felt the need to "speak to someone that is not a family or friend" to help them deal with stress. But in addition to being embarrassing, finding a therapist was also a difficult process that forces them to search and make phone calls, one-by-one.
"We decided to create a platform that basically simplifies the process … by matching a person to a therapist in real-time," Patterson says.
The startup is currently fundraising for its seed stage funding round. Currently run by a small team of three, Safe Space is looking forward to growing its team members to help them get more therapists on board.
"When we started in 2017, there was barely any coverage on mental health in major media platforms. But today there is always something … from the use of TCM for mental health to how to identify anxiety," Patterson closes.