Written by Chan Hui Yu (PSYCHOLOGIST, THERAPIST) | November, 2022
All of us experience challenges in life and feel stressed, sad or anxious from time to time. It's part of being human! But how do we know when it becomes a serious problem? The difference lies in the severity, intensity, frequency, duration, and impairment on one's functioning.
Mental Health Spectrum
Everyone feels stressed or sad occasionally due to problems at work/school, with relationships or loss of loved ones. Hence, occasional problems and difficult emotions are not indicative of a serious mental health problem as most could bounce back after a difficult life situation. The human experience lies on a continuum and problems range from mild to severe. When the problems are persistent over a long duration and causes one to experience intense difficult emotions to the extent of affecting his/her capacity to carry out daily tasks, it is indicative of a serious mental health condition.
➡ ➡ ➡

Feels well generally
Occasionally feel distressed/experience problems
Able to do required daily tasks well
Enjoys good relationships

Have mild to moderate problems
Slight decline in school/work performance
Affects relationships to mild/moderate extent

Often experiences intense emotions
Neglects daily self-care
Unable to do daily tasks such as school/work
Severely affects relationships, causing increased isolation
Warning Signs of Mental Health Problems
Mental health conditions affect us in different areas and some common warning signs could indicate to us if we need to seek professional help.
Physical
Emotional
Cognitive
Behavioural

Body aches
Falling sick more often
Sleep disturbances
Changes in appetite

Sad
Irritable
Scared
Anxious

Poor memory
Poor concentration
Indecisive Unusual beliefs

Unable to perform daily routine tasks
Isolates self
Aggressive
Excessive uses of substances
Difference between Children/adolescents and Adults
Due to developmental differences, mental health symptoms in children and adolescents may present differently from adults. For younger children, they may be more irritable and may wish to disappear instead of talking about suicidal plans. They will also have more somatic complaints such as stomachaches and headaches. For adolescents, they may have more temper tantrums, be more argumentative with adults and skip school.
Importance of Early Detection & Intervention
It's important to detect warning signs of mental health problems early and seek help as soon as possible. Otherwise, unresolved issues can persist for years and increase one's risk for co-morbid mental health conditions. This increases complexity of one's mental health problems, resulting in poorer treatment outcome and higher chance of future relapse.
Where to Seek Help

In Singapore, there are a range of community-based mental health services for mild to moderate mental health problems. Safe Space™ offers both tele-based and face-to-face counseling sessions with experienced therapists at affordable rates.
For severe cases, one could obtain a referral letter from a General Practitioner in a polyclinic to see a psychiatrist and/or psychologist in one of the general hospitals at a subsidized rate. For shorter wait-time, one could also approach a private psychiatrist/psychologist.
If you are experiencing suicidal thoughts, call Samaritans of Singapore 24-hour toll-free helpline at 1767. If you or someone you know is in immediate harm, call 24-hour emergency medical services at 995 or approach your nearest A&E department in hospital. If you require someone to talk to today, you can book with a therapist that is available today by clicking this link.
About Therapist Chan Hui Yu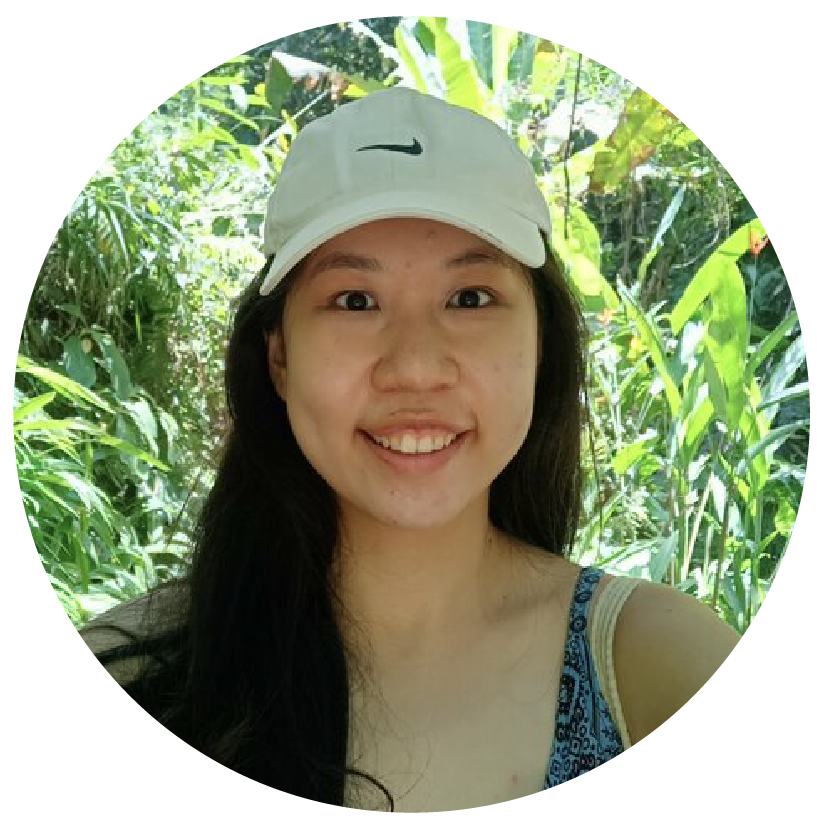 Chan Hui Yu is a Singaporean currently in Australia for an adventurous year-long solo trip to seek personal growth and exploration beyond our Little Red Dot. She enjoys stories, nature, arts and deep conversations. As a clinical psychologist, she encourages reflective conversations, believes in skills-building and cherishes light-hearted moments in sessions. In her past 6 years of experience, she learnt the importance of empowering my clients, and knowing them as unique individuals with hopes, dreams and fears, beyond the difficulties they struggle with. Life can be difficult and she hopes that she could be part of your journey to work things out together.